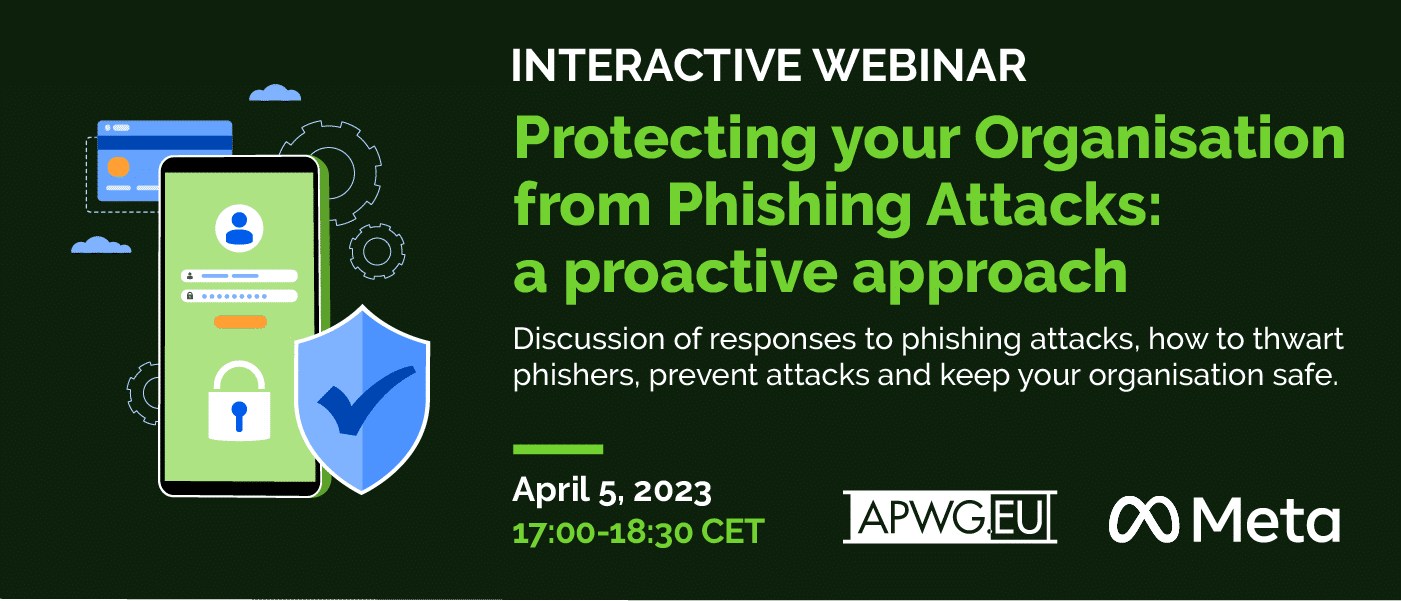 Organised by APWG.eu and Meta
Phishing attacks attempt to defraud people of their personal information such as bank account information and password credentials. Manipulating through social engineering or using intrusive technical methods, these miscreants infiltrate organizations for monetary gain. For the past 20 years or so, the emailing of a phishing link has been the most common lure to snare victims. Today, SMS messages, fake ad banners, or even fake browser tools and infected phone apps have emerged as the new tactics of phishers. Lately, social networking sites (like Meta, LinkedIn, and TikTok) have also become the target of phishing attacks that deploy both crime-ware and key-stroke loggers into a target computer, or that clone accounts to exploit users. With all the headlines around OpenAI, we will also look into the problem of AI-driven machines used for cyberattacks. How can we confront them and what should we do to protect our organisations?
In response, APWG and Meta are organising a panel discussion about how your organisation can respond to phishing attacks. Our experts will delve into various methods that you can use to thwart phishers, prevent attacks, and protect your brand and customers.