Virtual Event
SYMPOSIUM ON ELECTRONIC CRIME RESEARCH
Virtual Event
30th November 2022
–
2nd December 2022
EST

The Symposium on Electronic Crime Research (APWG eCrime) examines the economic foundations, behavioral elements, and other keystone aspects that animate and fuel the burgeoning global, multi-billion-dollar cybercrime plexus at its 17th annual symposium on Nov 30-Dec 2.
The symposium is scheduled as a virtual event this year, held online only, as CV19 infection rates reported at public events and lack of clarity on the immune evasion and heightened transmissibility of recent Omicron subvariants suggest caution is required at this time.
The selected peer-reviewed papers will be included in the conference's presentations along with numerous panels and talks from other correspondent researchers selected from industrial and academic research centers affiliated with the APWG.

Students requiring discounts should contact symposium managers at apwg_events@apwg.com
The symposium's proceedings are in English.
APWG Members can register for no charge using a coupon code during the registration process. The coupon code will be distributed via the members discussion list.
WEDNESDAY, November 30
Peter Cassidy, Secretary General, APWG
OPENING REMARKS FROM THE SYMPOSIUM CHAIRS
Dr. Guy-Vincent Jourdan, University of Ottawa, General Chair & Dr. Laurin Weissinger, Yale University, Program Chair
APWG eCrime
2022 Research Keynote
Joshua Corman, VP, Cyber Safety Strategy, Founder/I Am the Cavalry, Former Chief Strategist, CISA COVID Task Force Research
That's Not Phishing: Countering Emerging Threats in Social Engineering
Adam Oest, Manager, Advanced Threats Group, PayPal
eCrime Submission: THREAT / crawl: a Trainable, Highly-Reusable, and Extensible Automated Method and Tool to Crawl Criminal Underground Forums
Michele Campobasso (Eindhoven University of Technology), Luca Allodi (Eindhoven University of Technology)
Using Computer Vision to Detect Brand Phishing eMails — at Scale
Ken Simpson, CEO, MailChannels
eCrime Submission: The Challenges of Blockchain-Based Naming Systems for Malware Defenders
Audrey Randall (UC San Diego), Wes Hardaker (USC/ISI), Aaron Schulman (UC San Diego), Stefan Savage (University of California, San Diego), Geoffrey M. Voelker (UC San Diego)
THURSDAY, December 1
OPENING REMARKS FROM APWG CHAIRMAN DAVE JEVANS
CipherTrace/MasterCard EVP Dave Jevans
RANSOMWARE'S GROWING EXTORTION RACKET
eCrime Submission: Money Over Morals: A Business Analysis of Conti Ransomware
Ian W. Gray (New York University), Jack Cable, Vlad Cuiujuclu (Flashpoint), Benjamin Brown (University of Michigan),
Damon McCoy (New York University)
Cloudifying Ransom Wars: Combating Ransomware Attacks on Cloud Databases
Aditya K Sood, Sr. Director Threat Research and Security Strategy, Office of the CTO, F5
eCrime Submission: Rationalising the ransom demands of cyber criminals: An analysis of ransomware investigation reports
Tom Meurs (University of Twente), Marianne Junger (University of Twente), Erik Tews (University of Twente), Abhishta Abhishta (University of Twente)
CYBERCRIME POLICY FORMATION REGARDING DNS ABUSE AND CRYPTOCURRENCY EXCHANGES
The Need for Clarity, Accuracy and Rigor When Reporting Cybercrime Statistics: How DNS and Other Abuse Statistics Can Mislead in the Absence of Conventions for Categorizing Cyber Events

Dave Piscitello, APWG Director, InterIsle Consulting Principal
eCrime Submission: Cryptocurrency Exchange Closure Revisited (Again)

Tyler Moore (University of Tulsa), Arghya Mukherjee (University of Tulsa)
FRIDAY December 2
Guy-Vincent Jourdan
(University of Ottawa)
Laurin Weissinger
(Yale University)
BEHAVIORAL ASPECTS OF CYBERCRIME – AND CYBERCRIME SUPPRESSION
eCrime Submission: "I don't really give them piece of mind": User Perceptions of Social Engineering Attacks

Lin Kyi (Carleton University), Elizabeth Stobert (Carleton University)

eCrime Submission: The Role of Extraversion in Phishing Victimisation: A Systematic Literature Review
Pablo López-Aguilar (APWG.EU & Universitat Rovira i Virgili), Agusti Solanas (Universitat Rovira i Virgili & APWG.EU), Constantinos Patsakis (University of Piraeus)
Ten Years and Dozens of National Deployments: Refreshing and Relaunching the STOP. THINK. CONNECT. Campaign In Its Second Decade

Aimee Larsen-Kirkpatrick, President, STOP. THINK. CONNECT. Messaging Convention, Inc.

PARA. PIENSA. CONÉCTATE. | Argentina: The national deployment of the cybersecurity awareness campaign at federal and provincial levels in Argentina
Pedro Janices, Director of Cybercrime Investigations Ministerio de Seguridad de la República Argentina
eCrime Submission: "Invest in crypto!": An analysis of investment scam advertisements found in Bitcointalk

Gilberto Atondo Siu (University of Cambridge), Alice Hutchings (University of Cambridge)
Marie Vasek (University College London), Tyler Moore (The University of Tulsa)

SCAM MARKETPLACES AND SCAMMERS' SCAMWARE
eCrime Submission: Exploring Social Network of Trust Across Major Crime Types in an Underground Forum
Dalyapraz Manatova (Indiana University Bloomington)
Dewesha Sharma (Indiana University Bloomington)
Sagar Samtani (Indiana University)
L. Jean Camp (Indiana University)
eCrime Submission: Leaky Kits: The Increased Risk of Data Exposure from Phishing Kits
Bhaskar Tejaswi (Concordia University)
Nayanamana Samarasinghe (Concordia University)
Sajjad Pourali (Concordia University)
Mohammad Mannan (Concordia University)
Amr Youssef (Concordia University)
Closing Remarks and Best Paper Announcement
Guy-Vincent Jourdan
(University of Ottawa)
Foy Shiver (APWG)
Extra Credit Presentation for eCrime 2022:
Relative and Attributable Risk in Adversary Assessment by Dan Geer.

Slides with voice-over as given at Multi-Modal Warfare
http://geer.tinho.net/geer.suitsandspooks.20ix22.m4v
The presentation discusses the detection and actuarial analyses of attributable risk – or excess risk that can be ascribed to third-party influences of the sort that Josh Corman discussed in his regional hospital network capacity discussion examining the flow-on consequences of successful ransomware attacks against hospitals.
Please take time to consider its insights in cyber-related risks that may be distilled from non-cyber event data – like Mr Corman's examination of regional hospital group risks indirectly but powerfully related to ransomware threats.
Slides only (no voice-over) available if preferred.
Dan Geer advises: "Folks with actual data are welcome to reach out to me (with the caveat that I'm not the fastest e-mail responder)."
eCrime 2022 consists of a 3 day program composed of keynote presentations, technical and practical sessions, and interactive panels. An overarching goal of these meetings is bringing together academic researchers, industry security practitioners, and law enforcement to discuss and exchange ideas, experiences and lessons learnt combating cybercrime.

Important Dates:
Camera ready: November 25
Conference: Nov 30-Dec 2
APWG Members can register for no charge using a coupon code during the registration process. The coupon code will be distributed via the members discussion list.
About the Symposium on Electronic Crime Research
The Symposium on Electronic Crime Research (APWG eCrime) was founded in 2006 as the eCrime Researchers Summit, conceived as a comprehensive venue to present basic and applied research into electronic crime and engaging every aspect of its evolution – as well as spotlighting technologies and techniques for cybercrime detection, response, forensics and prevention.
Since then, what had been initially a technology focused conference has incrementally expanded its focus to cover behavioral, social, economic, and legal / policy dimensions as well as technical aspects of cybercrime, following the interests of our correspondent investigators, the symposium's managers as well as the APWG's own directors and steering committee members.
Scores upon scores of papers exploring these dimensions of cybercrime at APWG eCrime have been published by the IEEE <APWG | eCrime Research Papers> as well as by Taylor & Francis and the Association of Computing Machinery (in the very earliest years of the symposium).
With its multi-disciplinary approach, APWG eCrime every year brings together the most heterogeneous community of counter-eCrime researchers and industrial stakeholders to confer over the latest research, and to foster collaborations between the leading investigators in this still nascent field of cybercrime studies.
A Short History of APWG eCrime
Academic and industrial researchers appeared at the APWG's door almost at the very genesis of the APWG, delineating phishing's contemporary nature, speculating on probable evolutionary trajectories – and proposing research that needed APWG's data corpora to shape their theses and inform their research. The APWG established APWG eCrime to honor that contribution, foster its spirit – and to organize the creative energy of researchers that would eventually overwhelm the APWG's other conference venues.
APWG organized the initial eCrime Researchers Summit in Orlando in early Spring 2006 in collaboration with Florida State University; the National Center for Forensic Sciences at University of Central Florida; and the Florida Department of Law Enforcement, recognizing the interest in ecrime research by both researchers and within the law enforcement community. Secretary General Cassidy authored the initial CFP. FSU computer science researcher Judi Mulholland organized and managed the peer-review committee and edited the proceedings for publication by Taylor & Francis.
Since the first eCrime conference in 2006, the APWG eCrime management team and submission review committee – drawing from academic and industrial researchers from across the world – has produced conference with academic conference partners every year. Today, APWG eCrime is supported by the IEEE Standards Association which acts as Technical Sponsor to the conference and publishes the conferences proceedings in the IEEE XPlore Digital Library.
APWG eCrime will continue to be a collaborative project of its sponsoring institutions, its chairs, committee members, reviewers, and, of course, the researchers who share their findings. The APWG gives its thanks to all who are making eCrime the keystone event in the field and to all of those who have helped establish and maintain it.
ORGANIZING COMMITTEE
Publication Chair Moury Bidgoli
(Accenture)
Program Chair Laurin Weissinger
(Yale University)
General Chair Guy-Vincent Jourdan
(University of Ottawa)
Platinum Sponsors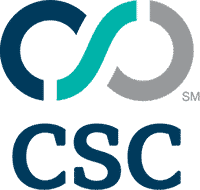 PROGRAM COMMITTEE
Committee Member
Affiliation
Adam Oest
PayPal
Eric Jardine
Chainalytics
Ebrima Ceesay
Capitol One
Agusti Solanas
Universitat Rovira i Virgili / APWG.EU
Constantinos Patsakis
University of Pireaus
Suryadipta Majumdar
Concordia University
Alice Hutchings
University of Cambridge
Emmanouil Vasilomanolakis
Technical
University of Denmark
Jan-Willem Bullee
University of Twente
Periwinkle Doerfler
Meta
Max Aliapoulios
Meta
Furkan Alaca
Queen's University
Éireann Leverett
Waratah Analytics
Arghya Mukherjee
The Univesity of Tulsa
Daniel Thomas
University of Strathclyde
Federico Maggi
Huawei AI4Sec Research Team
Guy Jourdan
University of Ottawa
Laurin Weissinger
Yale University
Luca Allodi
Eindhoven University of Technology
Marianne Junger
University of Twente
Markus Jakobsson
ZapFraud
Moury Bidgoli
Accenture
Peter Cassidy
APWG
Platon Kotzias
NortonLifeLock Research Group
Rebekah Overdorf
The University of Lausanne (UNIL)
Sergio Pastrana
Universidad Carlos III de Madrid
Timothy Barron
Yale University
Zhibo Sun
Drexel University
Paria Shirani
University of Ottawa
Benoit Dupont
University of Montreal
Penny Lane
Visa